Like an ancient story
Full of death and glory
Remember who we are
With our eyes wide open
And the doors all closing
Surrender to your heart
Remember who we are
Running down the halls
We're writing on the walls
We never letting go
Let my eyes be the rhythm
Let my mind be your freedom
You can take it all, you can take it all
Let my heart be your shelter
Let these bones be the giver
Let this soul be your whisper
You can take it all, you can take it all
Let my heart be your shelter
In house on fire
Now we're climbing higher
Escaping in the dark
Remember who we are
And the roof is caving
But I'll hide you safely
I'll hold you in my arms
Remember who we are
Running down the halls
We're writing on the walls
We never letting go
Let my eyes be the rhythm
Let my mind be your freedom
You can take it all, you can take it all
Let my heart be your shelter
Let these bones be the giver
Let this soul be your whisper
You can take it all, you can take it all
Let my heart be your shelter
Running down the halls
Writing on the walls
We're never letting go
Let my eyes be the rhythm
Let my mind be your freedom
You can take it all, you can take it all
Let my heart be your shelter
Let these bones be the giver
Let this soul be your whisper
You can take it all, you can take it all
Let my heart be your shelter
Let my eyes be the rhythm
Let my mind be your freedom
Let my heart be your shelter
Let these bones be the giver
Let this soul be your whisper
Let my heart be your shelter

Demy15

It's my time




Mensajes : 2106
Inscripción : 12/11/2012
Localización : Benleir



Bien rancia y oscura. Me gusta bastante!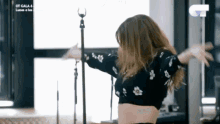 kristian_be

On the highest heights




Mensajes : 7670
Inscripción : 12/11/2012
Localización : Loin d'ici



Siento no haber podido votar en la pre, sigo igual o mas liado que hace unas semanas xD. De todas formas esta canción mola mucho, y suena diferente a la línea petarda a la que deriva últimamente el concurso.

Miembro_Fantasma

Rhythm Inside




Mensajes : 2514
Inscripción : 10/02/2013





Sode

Playing with numbers




Mensajes : 719
Inscripción : 16/05/2016
Localización : Leika




jaimoxo

Rhythm Inside




Mensajes : 3647
Inscripción : 23/06/2013
Localización : Montenegros



Temas similares
---
Permisos de este foro:
No puedes
responder a temas en este foro.